Human resources are essential to the success of any business. HR is responsible for everything from hiring the correct team members to developing necessary rules and activities to ensure employees' well-being. However, because HR outsourcing tasks can be intricate and time-consuming, firms may struggle to assemble a skilled and attentive workforce. As a result, many firms rely on third parties to efficiently manage their HR outsourcing concerns.
While it can relieve corporations of the burden of managing multiple operations on their own, it can also cause stress if unanticipated obstacles arise.
We will examine eight major challenges of HR outsourcing that firms experience in this blog. We'll also talk about how businesses may deal with these problems and make the most of dependable HR outsourcing.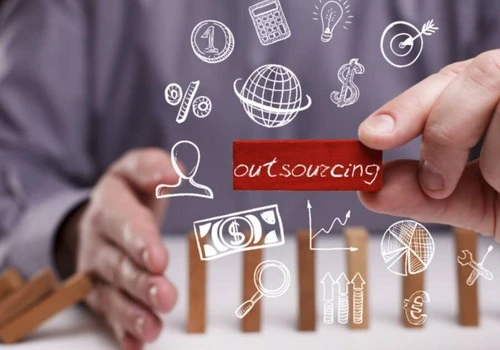 1. Detachment From Staff
For diverse operations, each organization has its own culture and protocol. And, no matter how critically a third party evaluates an organization's activities, it cannot fully comprehend its requirements.
Employees may believe that their concerns are not being addressed as a result of this disconnection. Employee satisfaction and retention may suffer as a result of the divide between employees and HR.
Solution:
To address this issue, you must hire the best among the various HR outsourcing companies in India for your firm. The better they understand your organization's needs and culture, the better they will address employee complaints. This, in turn, will increase employee happiness, which will boost performance and productivity.
2. Compromise on Organizational Culture
Organizational culture is critical for ensuring employee happiness and maintaining strong morale. When firms outsource their HR activities, they affect the culture that their employees are accustomed to.
Employee productivity may suffer as a result of employees' familiarity with a certain organizational culture. Adapting to new requirements and ambitions can make them feel less useful and out of control. Furthermore, due to the new changes, workplace politics might upset employees' peace of mind.
Solution:
To address this issue, make sure that at least one member of your HR team is from your own organization. This individual will then be able to communicate your organization's culture and requirements to the third-party team. This ensures that the outsourced operations are consistent with the culture, making staff feel included.
3. Inflexibility
When you have in-house HR specialists, you have more options for accommodating employees' issues. This is because they may be more familiar with the personnel than any third-party resource. Furthermore, employees may feel more at ease expressing their concerns with someone from their own company.
Furthermore, because third-party resources do not have a deep bond with employees, they may be more dubious and hesitant to listen to their problems. In the long run, this may have an influence on employee morale and productivity.
Solution:
To counteract this issue, your HR team should include a solid balance of third-party and in-house personnel. Because in-house personnel would know the employees on a personal level, they will be able to voice their concerns and ensure that employees are satisfied. This allows for a more adaptable approach to HR operations.

4. Delays
Because a third party will be in charge of critical organizational functions, even routine procedures may be delayed significantly. Each organization has its own protocols and processes, which other parties may take too long to grasp.
As a result, routine processes such as hiring new personnel and delivering salaries can take months. These delays can irritate employees and have a negative influence on their performance. Third parties may also conduct multiple actions.
Solution:
To address this issue, you might hold training sessions with third parties before handing over management of your business. Third parties will be able to move more quickly if they have a deeper understanding of your operations. Going through customer reviews to learn more about the third party's relationship is also beneficial. You should carefully select a service who meets deadlines and produces high-quality work.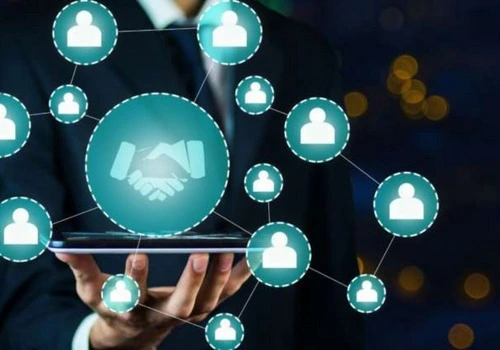 5. Less Organizational Control
Human resources is a critical area for businesses. Furthermore, delegating this department's responsibilities to a third party may necessitate relinquishing authority over various processes. This can have an effect on operational transparency and visibility.
Because you will not be in charge of day-to-day operations, you will lose sight of how they may be working. Employees may get dissatisfied with the processes, and you may be unaware of the situation.
Solution:
To fight this issue, obtain a weekly report on all HR operations. You will stay on top of things this way. If you are dissatisfied with how processes are operating, you can voice your concerns to a third party. You can also solicit employee input on workflows and address their complaints as soon as possible to ensure satisfaction.
6. Fewer Choices
Depending on company budget and policy, you may provide a variety of benefits to your employees. If you outsource operations to a third party, they will have their own set of policies and benefits to provide to staff. While they may be wonderful in some situations, they may not be in others.
One of the key reasons could be financial limits. As a result, they may not offer appealing compensation packages to employees. This will have an effect on staff satisfaction and performance. Employees may leave in severe situations if they are dissatisfied with third-party packages.
Solution:
Organizations have little control on third-party software. They can, however, provide additional perks to employees in addition to the packages. Employee satisfaction and loyalty will improve as a result of this. You can also express your concerns to the third party and work out a solution with them to remedy the situation.
7. Compromise on Security
Employee data can be exposed to attacks and breaches if your organization's software is not protected. Many third parties undertake HR functions using free and open software, exposing confidential employee data to security threats and breakdowns.
A security breach can be extremely detrimental to an organization's employee and customer data, as well as its own reputation. And relying on untrustworthy third parties can jeopardize your operations and privacy.
Solution:
It is always preferable to engage third-party HR service providers who use secure software. Set up methods for receiving feedback from prior customers to verify that they use secure networks and software.
8. Expensive Option
Finally, while HR outsourcing challenges may relieve you of the burden of managing several businesses, it may also be an expensive alternative. This is due to the fact that they will have plans and norms in place for managing workflows and processes.
Furthermore, if your firm has particular needs, they will incur additional charges. This might wreak havoc on your budget and end up being a costly alternative in the long run.
Solution:
You can overcome this problem by first creating a budget and then outsourcing your HR activities based on it. It would be advantageous if you also have some buffer to account for unanticipated tasks and additional operational expenses.
---
Rundown
Hope these solutions help you in fulfilling all the roles and responsibilities of the organization concerning the HR department. Bring out great productivity in your organization through these suggested tips and solutions. We, at Transpire Payroll Management Solutions are here to help and manage your HR services in the best possible manner and leave you stress-free.