In 2021, the Great Resignation has had an impact on practically every industry. Today, many HR directors are at a crossroad: how can we attract, retain, and engage the talent we need to succeed? To  cover up all these things, HR managed services are needed. They need the expertise of the HR outsourcing companies to look after this.
However, as companies begin to plan for 2022, many are turning the Great Resignation into a Great Opportunity.
To keep employees engaged in the coming year, HR departments expect to leverage increasing HR industry trends like digital transformation, mental health and employee welfare, people analytics, and workplace flexibility. And they'll be doing it all with dwindling HR pennies.
---
Let's have a look at the HR industry trends that human resource leaders should be aware of in 2022!
1. Navigating the Great Resignation Landscape: Top HR Indsutry Trend for 2022
The workforce was looking for new possibilities. Lower levels of employee engagement, according to the corporation, are the main cause behind so many notifications.
In the face of a widespread labor market departure, acquiring and maintaining talent will be a desirable commodity in 2022. Companies, on the other hand, will have to go much beyond employee engagement to retain their frontline personnel in the future.
The companies sought to better understand what employees – particularly frontline workers and their managers – wanted at work in 2021.
The 2022 Frontline Trends Report delves deep into what critical personnel are seeking for – and what is stressing them out. The top concerns of the employees include late shift changes, difficult working conditions, and low earnings.
Companies who want to keep their best employees must meet them where they are. As a result, firms are taking rapid action when it comes to compensation.
In addition to pay, employers are doing the following:
Implementation of the digital transformation in HR, thus eliminating inefficient processes and saving HR departments the time and money incurred.
Conditions of the workplace are transforming as a consequence of improved facilities with new protocols, and safety training.
Adopting shift scheduling software to make more predictable and accessible schedules.
Streamlining technologies at the workplace to make the life of the frontline workers simpler.
Frontline workers want more information on when and why things change. So let us hand it over to them.
In this situation, digital frontline staff communication will be vital. The great majority of front-line workers do not have access to a work email account. More than ever, critical people want a trusted tool to stay connected to their jobs.
This is also a fantastic opportunity to focus internal alignment among important individuals, leaders, and the company's objective. Frontliners must grasp their superiors' needs, goals, and ambitions in order to see the big picture.
Sustainable mental health and physical employee wellbeing is one of the top HR industry trends for 2022. HR executives are re-examining hourly employee working conditions, including:
Difficult working conditions
Excessive physical activity
Employee well-being and mental health resources are available
Navigating the Great Resignation will be on HR professionals' minds in the coming year. This suggests that now is the time to pay attention to your front-line staff.
Knowing and acting on their pain areas, top motivators, and vital demands will go a long way toward retaining the employees you need to be competitive. If you're not able to cope up with the diverse needs of HR services, it's high time you should look for a HR outsourcing company in India.
2. HR Leaders Prioritize Reskilling, Upskilling, and Flexible Development Opportunities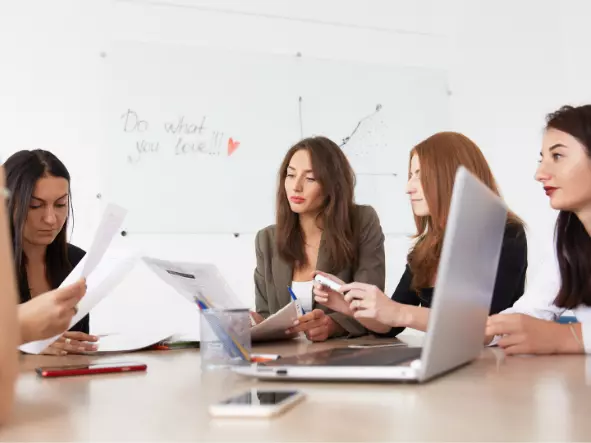 Professional learning and development are essential for building an employment experience that people want to be a part of. Especially for front-line workers.
As per the World Economic Forum, workplace technology is going to change about more than one-third of all jobs  worldwide. To keep up with the Fourth Industrial Revolution, more than one billion individuals will need to be re-skilled and unskilled.
Being able to learn new things is a major incentive for frontliners. Skill-building will be a top priority for around 59 percent of HR leaders in 2022.
As a consequence, one of the top HR industry trends is that leaders must act on right away is flexible learning and development.
Employees can now get training on-demand thanks to the HR digital transformation. Employees in frontline sectors must be able to reskill, upskill, and learn new skills where and when it is most convenient for them in the future.
Examine how Payroll Management can improve organization's safety by making training more accessible.
Meeting employees where they are in terms of development will be one of the long-term effects of the COVID-19 epidemic. This entails providing employees with flexible training alternatives that allow them to receive training when they need it. Not  just one HR consulting company in India, but all are continuously working at every prospect to help your organization with the changing HR industry trends.
3. Emergence of the People Analytics and Automation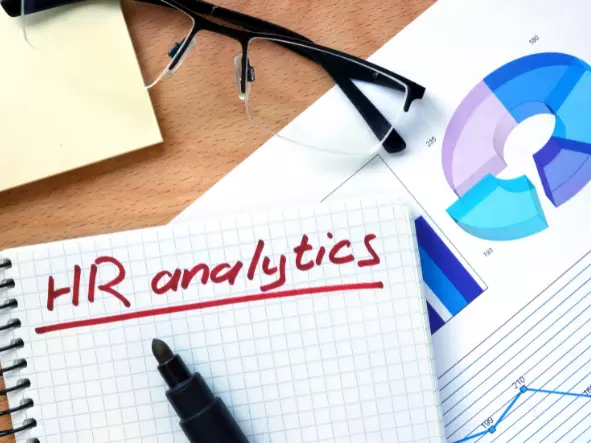 For quite some time, there has been an increase in the usage of big data in HR. Especially with the digital change permeating all facets of human resources.
People analytics is gaining traction as firms strive to accomplish more with less in the talent arena. HR professionals, on the other hand, require tools and education to make data-driven decisions that have a beneficial impact.
Currently, 62% of HR leaders claim to be unable to use people analytics to identify trends and deliver actionable insights to inform business-related choices.
Businesses may use the correct people analytics technologies while making wiser decisions and gain a deeper knowledge of:
Revenue is spent on new hires
How the company manages diversity metrics 
Why there is higher absenteeism than normal
In 2022, automation will also take center stage in HR processes. Chatbots, streamlined workflows, artificial intelligence, automated onboarding processes, and rapid manager approvals will all make life easier for everyone.
For each firm, the future of automation and people analytics in HR will be different. However, the top HR trends will undoubtedly save time and increase efficiencies when human resource teams require it the most. There are many HR consulting firms in India that work under the analytics and automation part to get the best results.

4. Workplace Diversity, Equity, and Inclusion Remains Priorities
HR industry trends in 2021 emphasized workplace diversity and the adoption of an inclusive organizational culture. The year 2022 is projected to be the same – especially since it's becoming a vital component of a desirable job experience.
Workforce diversity, equity, and inclusion are critical components of any company culture seeking to flourish in the next economy. Not only it just allows the employees to boast their life experiences to work but also inspires them to do so. It also increases the competitiveness of enterprises in the labor market.
Workplace diversity will continue to play an important role in maintaining strong personnel in 2022 and beyond. Currently, 70% of businesses believe they are effectively attracting and retaining diverse staff, but only 11% truly grasp what that entails.
The digital transformation is also important in bringing HR professionals' diversity, equity, and inclusion objectives to life. Businesses may provide their employees with the platform they need to express their stories by utilizing mobile tools and technology.
5. Flexibility in the Workplace is Critical Even for a Frontline Employee
Employees prioritize a flexible work environment. Not just for full-time employees. There is a critical need for more flexible working hours in frontline occupations. And it's not simply a matter of hours. Better work-life balance, more time off on weekends, and working longer hours on fewer days are all possibilities.
As per the facts, half of frontline workers want more flexibility in terms of when, where, and how they work, but only one-third of the workforce has it.
One way HR leaders are addressing this is by implementing shift scheduling technologies. Employees can access shift schedules from any location using these mobile tools. Frontliners can also use these technologies to identify someone to switch shifts in a hurry and gain immediate clearance from their manager.
Not to mention that scattered workforces are here to stay. Employees need flexible ways to stay connected, whether it's a hybrid, remote working, frontline, or any combination in between.
Platforms for mobile productivity and collaboration are now available.
HR departments are doing a lot of work these days. This means that an increasing number of HR departments are utilizing flexible workplace solutions to interact with every employee about critical issues such as:
News and objectives of the company
Employee benefits and perks
Health and safety protocol changes
Learning and development opportunities
Mental health and employee wellbeing tips
These open communication channels allow HR departments to ensure that the right information reaches the right people via the optimal channels. As a result, when frontline employees express a desire for more context, communication, and clarity from leaders in their workplace, HR leaders are taking action.
Regardless of industry, HR departments are gearing themselves for a new digital chapter in 2022.
HR professionals can transform the Great Resignation into the Great Opportunity with the help of flexible workplace tools. Digital platforms will be critical in sharing varied tales, capturing valuable people analytics, and enabling automated processes that will enable internal operations function more quickly, smoothly, and efficiently.
These digital solutions will also foster stronger bonds between frontline staff and their workplaces. Because, no matter how much technology enters our daily work lives, the basic human urge to feel connected and fulfilled will remain an evergreen priority for all HR professionals.
---
Conclusion
If you are looking for cost saving  hr outsourcing companies in India, stop hereby to get all the HR management problems sorted within the latest HR industry trends.  In India HR services and trends vary as per different rules and regulations statewise. We, at Payroll Management — the best outsourcing services, not  just provide effective payroll services but also find the trends in HR to upkeep with the market.